As a Church school, our most basic purpose at St Michael's CE Primary is to encourage and help children to develop and achieve in all areas of the curriculum, within a kind and caring community, supported by a Christian ethos and the 6Rs. Our aims are:
To create a secure and happy school environment where courtesy, consideration, good manners and honesty hold high priority.
To promote the 6Rs, as valuable life skills for a child's time at St Michael's and as life- long learners, successfully contributing to society in the 21st century.
To provide an excellent education, both academic and social, in a Christian context.
To be an integral part of the community, working in partnership with the Church and local community through both individuals and organisations.
To continually develop the school as a key focus in the community.
To provide a broad and balanced curriculum for each child, acknowledging the needs of the individual.
To give each child equal opportunity to develop independence, confidence and self-esteem, whist enjoying their learning.
To encourage the children to care for others and work cooperatively, thereby valuing the growth of their own achievements and those of others.
To help pupils to achieve to their full potential, contribute to the community beyond school and make positive contributions to the community in which they live.
To maintain an attractive and welcoming learning environment.
The true results of children's education will not always be able to be measured in terms of marks gained or even knowledge acquired, important though they are. We also highly value integrity, honesty, effort, maturity and responsibility as well as care and consideration shown towards others. At St Michael's the children are encouraged to 'learn together through love, friendship, forgiveness and faith.'
At St Michael's we follow Chris Quigley's 'Essentials Curriculum'.
Please follow the link to discover more about coverage in the National Curriculum areas.
https://www.essentials.uk.com/CQadmin/Docs/Introduction_to_Essentials.pdf
https://www.essentials.uk.com/CQadmin/Docs/Essentials_Content_2019.pdf
This year we are working towards a Primary Science Quality Mark which will raise the profile and quality of science across the whole school. This reflects the school's ambition to ensure a broad and balanced curriculum and sustain best practice across all subjects.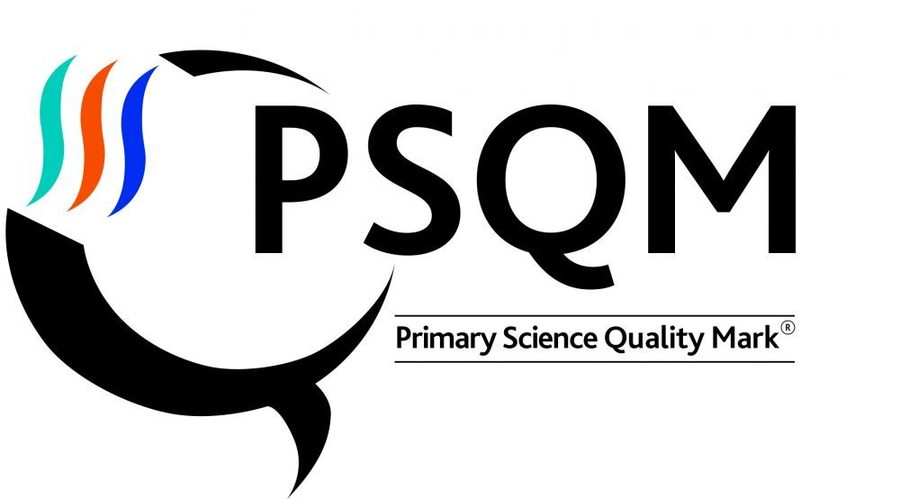 We are currently working towards the Primary Science Quality Mark
The PSQM Vision is for primary schools across the UK to evaluate, strengthen and celebrate their science provision
WHAT IS PSQM?
Primary Science Quality Mark is not like other quality marks: it is a year-long CPD programme that helps schools to achieve a quality mark, whether science within the school has been a low profile for a while or the school wants to improve the provision further. It focuses on developing effective, confident science leadership for whole school impact on science teaching and learning. The PSQM :
Enables science subject leaders to develop and articulate a clear intent and aspirational vision for science. The process of achieving a PSQM raises the profile and quality of science across the whole school.
Supports subject leaders to effectively implement a curriculum for science that is informed by research evidence and best practice data. Working with an expert hub leader subject leaders evaluate current provision for science and put in place a development cycle that leads to sustained progress in science across the school.
Ensures strong and positive impact: Children make good progress, building and consolidating their knowledge and skills, developing positive attitudes about science and its value to their lives and globally. Teachers and children enjoy their science lessons.
AIMS
To raise the profile of science in primary schools.

To provide schools with a framework and professional support for developing science leadership, teaching and learning.

To celebrate excellence in primary science.

To work with existing and facilitate new networks across the UK and wider to provide local support for primary science.

To assemble and make accessible to the wider science education community a rich data base of current practice in primary science
WHAT IS THE PSQM PROCESS?
Schools achieve a Primary Science Quality Mark following a rigorous process of self –evaluation.
Supported by compulsory CPD and expert mentoring the subject leader works with colleagues across the school to:
audit existing provision in science and agree appropriate quality mark to work towards

create and implement an action plan to develop all aspects of science teaching and learning

complete a reflective submission with key pieces of evidence to demonstrate the impact of science leadership in the school

the final submission is made online, via a bespoke PSQM Virtual Learning Environment